Yesterday was my 34th birthday. I rarely make a big deal out of my birthday. If people greet me, cool, but I won't go out of my way to announce it. Its just the way I've done it. Could be trauma from growing up in La Puente. Why? Because if it was your birthday, you get jumped.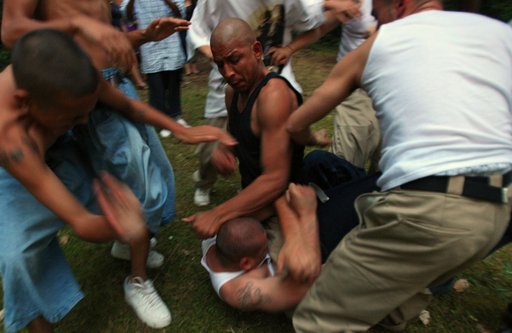 I wish I was kidding.
Anyway, I was asked by Melissa to make sure I get off of work by 5:30. My producers were understanding enough to say yes, so, I did.  Soon as I got ready and she arrived, we jumped into her car (which is odd since I always drive), and she had me put on a blindfold.  Okay, a surprise was coming.  I willingly did so, not realizing that I would have it on for nearly 40 minutes. Why? She was driving to West Covina!
After an excruciating (for her, since I was rather annoying) drive, we get to where we're going. I still don't know where. I follow her in, then get hit with the smell of Chinese food.  She tells me to finally remove the blindfold, and I get the site of my Kuya Dean stripping (or looking like it), and my mom, dad, sister, brother-in-law, the kids, Kuya Dean's kids, John, Warren, Byong, Candice, and JJ.  And we're at Town Sent Chinese Restaurant!  Holy crap, a surprise birthday dinner with most of my favorite peeps! Turns out Melissa and my sister had schemed all of this last week.
It was a fantastic surprise, and I couldn't be happier spending an evening with everyone, munching away on my favorite Chinese food.
Thank you so much to my love, Melissa, and to my sister for putting it all together.  And to those who made it out.  What a great way to start my 34th year.